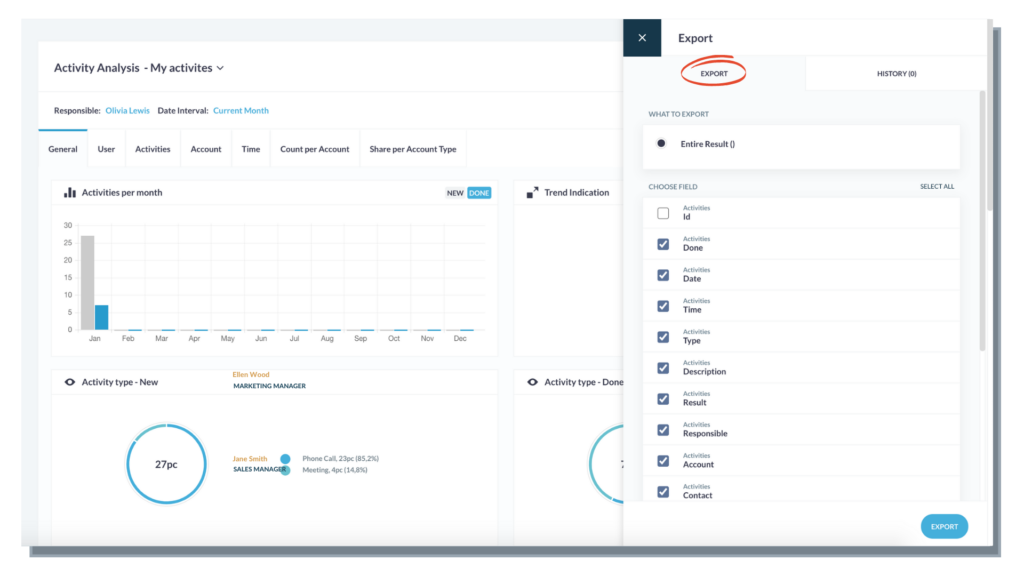 Customized data at your service
How to take you CRM to new customized levels? You export to Excel!
With the add-on Advanced Export you'll be able to choose exactly what data to export. Use the search terms and choose which fields you'd like to include in the exported file. You can also choose if you want to export the full search result or of you just want parts of it. Advanced Export is available in ALL list-views and analyses.
For this add-on, you can activate monitoring. The monitoring will send an email to a defined (by you) email address when someone makes an export in Cirrus CRM. This to ensure that your data is controlled and not taken outside the organization without permission. Safe and sound!