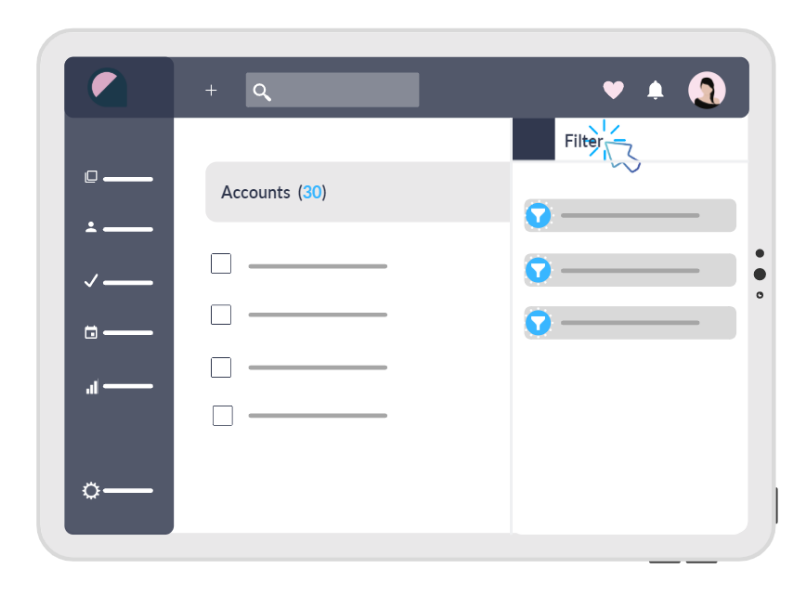 New way of using filters
Probably the biggest update in this version!

If you've been sticking around for while, you're well familiar with our way of putting search filters in context in the top of every page. This feature is now completely remodelled and all search filters have moved into the filters menu. This means that each view (account view, contact view, analysis, calendar etc) now has more search filters available, and all search filters can be saved as filter sets. Awesome time saver!